The Uncle Walt's Insider step-planDisney (Step)Moms answer your real questions with their own totally reliable advice. [Lawyer-mandated disclaimer: do NOT rely on this advice. Our panel of experts may or may not be actual stepmoms, but they are definitely evil.]
"Dear step-planDisney (Step)Moms: I'm planning a trip to Walt Disney World, and I'm amazed at the number of free services for resort guests that Disney has discontinued or started charging for, like resort parking, MagicBands, Fastpasses, luggage pickup and delivery, airline check-in and baggage handling, Disney's Magical Express, churros… The list seems to grow larger every day. And yet, the costs per night at the resorts have still gone up. When will Disney pass all of these savings on to their guests?" – Marty R., name withheld by request
Marty:
What an intelligent and insightful question! Really, we should have more people like you write in. You're obviously a brilliant and handsome person.
I'll wait to answer, because I'm kind of curious to know this myself. 
Harriet:
Just don't go to Walt Disney World. There are already enough people there without you.
Walt:
Hi, Marty… ironic that somehow MY signature ended up on an approved travel expense for an UWI employee named Marty, that just so happens to be for a trip to Walt Disney World…
Great question! The hard answer is, never. Historically, when a company finds out that people are willing to pay money for something that was previously complimentary, or perhaps a new service that should be free, that company will never give it away for free again. This is known as the "Chapek Effect." Instead of giving it away, they will just end that item, or service, and move on.
Thanks for writing in! I hope you have a magical trip and don't come back with too much debt! Now if you'll excuse me, I need to track down how Marty (haha, not YOU) got this travel authorized.
Marty:
Walt, it's probably for that other Marty. I think he works in the mail room. Also, I'm certain the trip is for work-related research and totally not a personal holiday. No need to look any further. 
Grogu: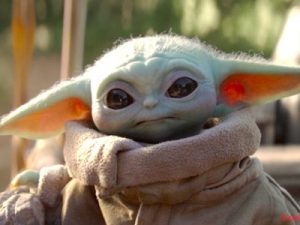 Marty:
Okay, fine, Grogu. You can go with. Just keep your mouth shut around the boss.
Ghost Yoda: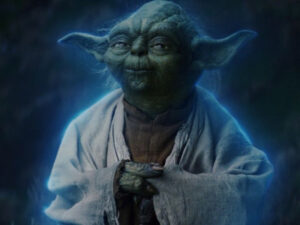 Walt:
Yes,… yes, Ghost Yoda. Investigate I should. Travel to Walt Disney World I will.
Ub:
Savings? What are you talking about? Have you ever heard the name Bob Chapek? Do you know why he was rejected as an Uncle Walt's writer? Hint: It wasn't writing quality, but because we knew that we'd have to charge you quite a bit to read our rag, and we can't afford to lose readers.
At this point, I am assuming they'll eventually start charging to stand in line for an attraction, to get past the Genie+, Lightning Lane, and Standby merge, and then to get onto the ride itself. I'm thinking the inspiration came from a business trip to Nigeria or something.
And all of that is before we even start talking about the costs going up due to the supply chain shortage for ride vehicles and Cast Members.
But yes, I am sad to say there is no chance of them ever going back to anything being included in the cost of a park ticket or resort hotel room. Want a Cast Member to say hello to you? That comes at a price, my friend.
Good luck on your trip. You're going to need it.
X:
Everyone else has already waxed eloquent about Bob "Bobby Cutbacks" Chapek. I don't feel there's anything else I can add to the discourse.
Bob Chapek:
Hi, Marty! If you give me a quarter, I'll answer your….
All:
NO!!!!
Walt:
Marty, make a note to rekey all of our locks.
Do you have a question for the step-planDisney (Step)Moms? Click here to submit a question!
Need more Uncle Walt's in your life? Be sure to LIKE us on Facebook, FOLLOW us on Twitter, and tell everyone you know (plus a few strangers) how wonderful (and humble) we are!.