And how long can Uncle Walt's milk this "Disney in the Upper Peninsula" thing?
Submitted by Michael M., Warren, MI
Hi Michael,
Thanks for asking this important question. Of course there will be rides in the new Michigan parks, though around here we call them "attractions." The Imagineers are hard at work designing the new parks, so everything is on the table. But although the plans are fluid and could change at anytime, I can tell you that some of your old favorites are in fact coming to the U.P.!
You see, Disney does not like to waste anything. Our anonymous sources [Ed.: Thanks, Bob!] tell us that the attractions that are being removed from existing Disney parks are not actually going away, but are being recycled, and will be part of Disneyland Escanaba!
Here is just a small list of attractions that you'll enjoy on opening day!
Clock of the World
Monsanto Hall of Chemistry
Seven Dwarfs Mine Train
Dutch Boy Color Gallery
Crane Company Bathroom of Tomorrow [Ed. Our favorite!]
Slinky Dog Dash
Rocket Rods
Yooper Dooper
Mine Train Through Nature's Wonderland
Mike Fink Keel Boats
Frozen Ever After
Tower of Terror Guardians of the Galaxy – Mission: Breakout!.
.
Of course, Disney hasn't announced the removal of some of these from the current parks yet, but what would Uncle Walt's Insider be without inside information?
In addition to these attractions, there are some world class shows coming to the Michigan parks, including Infinity War: The Musical… just as soon as they can locate the rest of the cast.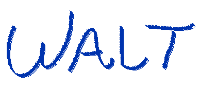 What attraction are you looking forward to the most? Let us know in the comments below!
Need more Uncle Walt's in your life? Be sure to LIKE us on Facebook, FOLLOW us on Twitter, and tell everyone you know (plus a few strangers) how wonderful (and humble) we are!