The Uncle Walt's Insider (Step) Moms Panel answers your real questions with their own totally reliable advice. [Lawyer-mandated disclaimer: do NOT rely on this advice. Our panel of experts may or may not be actual stepmoms, but they are definitely evil.]
"Dear (Step)Moms: What do you really think of the Food & Wine Tour? Sweet, spicy, salty or a little too saucy?" – Carmela D., Dallas-Ft. Worth TX
Ub:
You forgot umami. Now I want some sushi.
X:
Give me all the desserts. Actual food, eh, take or or leave it, for the most part. But I'm all about dessert.
Marty:
There's food that isn't dessert? Huh.
Harriet:
Just don't take the tour at Walt Disney World. They only have prepackaged sandwiches now.
Walt:
Hi Carl, thanks for asking.
I wish the Food & Wine Tour would come to Svalbard. But to answer your question, I like my Tours with a mix of everything, and extra sauce on the side. Unless it's real Texas BBQ (I see you're from Texas), then the sauce can be left in the store where it belongs. Unless you're not good at smoking meat, then I might need some sauce, so maybe have it on standby just in case you're not a Pitmaster.
In any case, enjoy your trip to Disneyland.
Baby Yoda: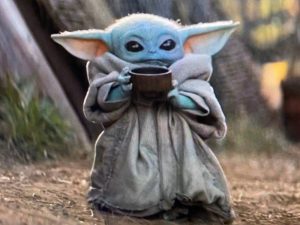 Marty:
Not sure bone broth made it onto the tour this year, B.Y. Sorry.
Do you have a question for the Uncle Walt's Insider (Step) Moms Panel? Click here to submit a question.
Need more Uncle Walt's in your life? Be sure to LIKE us on Facebook, FOLLOW us on Twitter, and tell everyone you know (plus a few strangers) how wonderful (and humble) we are!.