Uncle Walt's Insider step-planDisney (Step)Moms answer your real questions with their own totally reliable advice. [Lawyer-mandated disclaimer: do NOT rely on this advice. Our panel of experts may or may not be actual stepmoms, but they are definitely evil.]
"Dear step-planDisney (Step)Moms: I think anyone from Uncle Walt's Insider would do a great job running Disney. Are any of you planning to apply to be CEO?" – Balbina Kumar, London, UK
X:
Hello Balbina. No. Despite the exorbitant salary, I have no interest in being Disney's CEO. I just feel like that's more responsibility than I'd like.
Plus, I really don't want to change my name to Bob. 
Marty:
Hi Kumar. How's Harold?
I'm kind of on the fence about it. I mean, I'm pretty sure a potted plant might have done a better job than Chapek. And the last time I tested, I had a slightly higher IQ than a potted plant. Well, most of them.
One question: Does the CEO get unlimited free churros? If so, I'm in.
Grogu: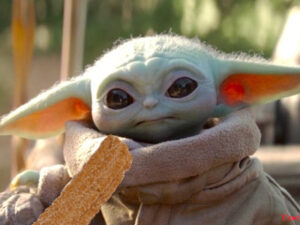 Ub:
Hi, Lab. Thank you for writing to the Uncle Walt's Insider step-planDisney (Step)Moms. Here at Uncle Walt's, we pride ourselves on knowing a good opportunity when we see it. That's why I am stepping down from Uncle Walt's Insider, and I will be pursuing this position.
I don't expect to write for Uncle Walt's any less than I do now, and I won't be leaving the step-planDisney (Step)Moms panel. You won't even notice that I am doing other things.
That's why I hope you'll vote for me for President and CEO of Disney.
Marty:
Ub still worked here?
Harriet:
Just don't be Disney CEO. There are too many Bobs there without you.
Walt:
Kumar? Was that you at the table next to me at Dishoom in London this week?
I'd love to be CEO! I've submitted my resume a few times, and tried to meet Bob. The restraining order tells me that I may not get the job. 
Do you have a question for the step-planDisney (Step)Moms? Click here to submit a question!
Need more Uncle Walt's in your life? Be sure to LIKE us on Facebook, FOLLOW us on Twitter, and tell everyone you know (plus a few strangers) how wonderful (and humble) we are!.