Who knew he could be so talkative?
SVALBARD, NO — Fresh off his short stint on The Mandalorian, "The Child," a/k/a "Baby Yoda," a/k/a Yadda  Grogu, sat down with our very own Uncle Walt to discuss his future.
Uncle Walt:
First, thanks for joining us. There has been much controversy on what to call you, do you prefer that I call you The Child, Baby Yoda, or the name that Bob Iger emailed to me asking to keep it a secret, Yadda Grogu?
Yadda

Grogu: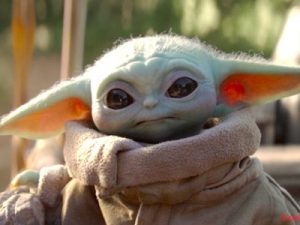 Uncle Walt:
Great! I'm glad we cleared that up. Now, you're only 50 years old, and you have your entire career ahead of you. With the closing of the Skywalker Saga, the cancellation of The Mandalorian, and the future of Star Wars franchise in jeopardy, what do you plan to do next?
Yadda

Grogu: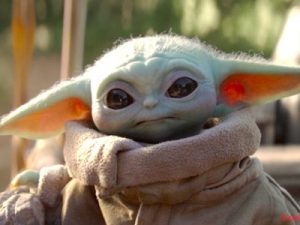 Uncle Walt:
Wow, I wish I had that outlook. Now, what about fears of being typecast as the cute character?
Yadda

Grogu: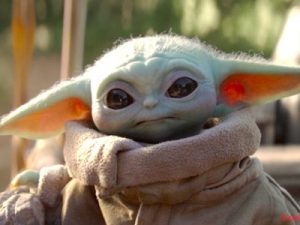 Uncle Walt:
So you're not ruling out R-rated movies or nude scenes?
Yadda

Grogu: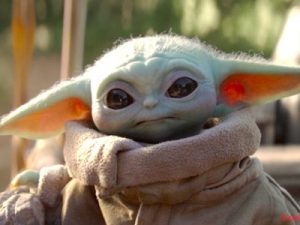 Uncle Walt:
That's sound advice. Now, what about your co-stars? Do you think you'll invite them into your future movies? Any chance you'll work with Jon Favreau again?
Yadda

Grogu: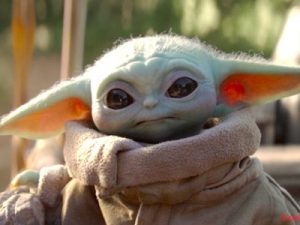 Uncle

Walt

Grogu:
I can't say I blame you, but on your last point, you're 100% correct. What about the convention scene? Many of those Star Wars stars that went before you found much success in the convention scene, will you follow along?
Yadda

Grogu: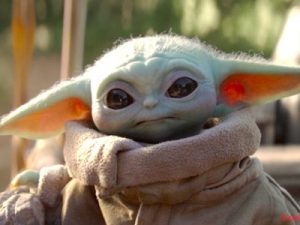 Uncle Walt:
I couldn't agree more! Thanks for sitting down with us. Any final words for our readers?
Yadda

Grogu: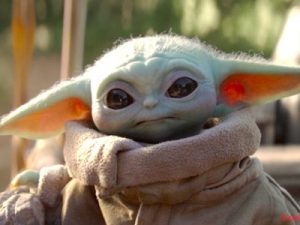 Another hard hitting interview from Uncle Walt's or just a bunch of yahoos taking advantage of the latest craze? Let us know in the comments below!
Need more Uncle Walt's in your life? Be sure to LIKE us on Facebook, FOLLOW us on Twitter, and tell everyone you know (plus a few strangers) how wonderful (and humble) we are!
Cover photo: This is getting to be a habit. Photo © 2019 Disney..