The Uncle Walt's Insider (Step) Moms Panel answers your real questions with their own totally reliable advice. [Lawyer-mandated disclaimer: do NOT rely on this advice. Our panel of experts may or may not be actual stepmoms, but they are definitely evil.]
"Dear (Step) Moms: Where should I look for a Marvel jacket at Magic Kingdom? TIA! – Felix B., Vienna, Austria
The panel welcomes special guest (Step)Mom Baby Yoda!
Baby Yoda: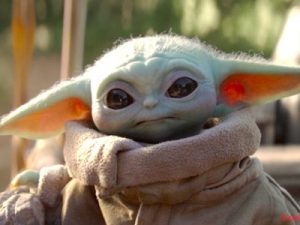 Marty:
Well said! Nice to have someone knowledgeable around here for a change.
Tia, all the merchandise at Magic Kingdom is marvelous. Marvel-ous, get it? Heh, dad jokes.
Anyway, I don't know.
Ub: 
Hello Felix, and thanks for dropping in.
Now that Lisa Simpson is technically a Disney Princess, it can be confusing to know where to find the previously verboten merchandise. But alas, with a little elbow grease, you can make anything happen.
For instance, few people know that the best place to do a meet and greet with Figment is actually at Disney's Animal Kingdom, where he's taken over as the dragon on the logo. It's hard to see, but if you squint just right, it works. At Animal Kingdom, Figment has floated to new heights and is setting all sorts of records.
But don't worry! You don't have to jump off the Cristo Redentor statue to find what you're looking for. In fact, I suggest you go to any Cast Member in Frontierland, tell them that you'd like to go to the Marvel store that is back there under Country Bears Jamboree, and give them a knowing wink. They are required to tell you it doesn't exist three times, and the way to communicate that you're legit is to give them the wink each time you ask again. If they call security, you're getting close – that's just part of the dance. Be persistent.
Once the security guard arrives, follow the same steps; ask to go to the Marvel shop directly under Country Bears Jamboree, and when they say no do the same wink dance, but this time reach for their nametag each time. After the third time, if you did all the moves right, they'll finally take you downstairs to the Marvel store.
Hope that helps!
Baby Yoda: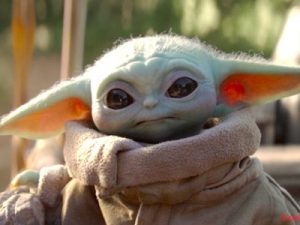 Marty:
Ub does talk a lot, yes.
Walt:
Hi Fred, thanks for asking.
I am so excited that you're going to be visiting Walt Disney World for an exciting vacation! To answer your question, yes, you will need advanced dining reservations. Check-in with the hostess at the hostess stand at least 15 minutes prior to your reservation time. Please note that you will be seated with other families, and parties of two or more will be broken up due to seating limitations. The advanced purchase price includes the full meal, including a non-alcoholic beverage of your choice, including beer and wine, as well as a dessert of your choice, limited to a single scoop of vanilla ice cream. Please note that adding vanilla flavoring is an additional charge, Tips and gratuities are not included. Valet stroller parking is mandatory, even if you do not have a stroller, and that fee will be added to your final bill.
Have a magical vacation!
X:
I don't know. Maybe try every store anywhere on Disney property.
Harriet: 
Just don't go to Walt Disney World. There are already enough people there without you.
Baby Yoda: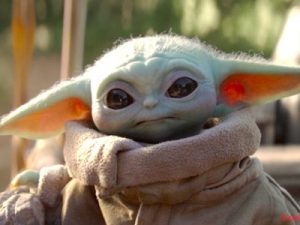 Walt:
You said it, B.Y.! Want a full-time job?
Do you have a question for the Uncle Walt's Insider (Step) Moms Panel? Click here to submit a question.
Need more Uncle Walt's in your life? Be sure to LIKE us on Facebook, FOLLOW us on Twitter, and tell everyone you know (plus a few strangers) how wonderful (and humble) we are!.