The Uncle Walt's Insider (Step) Moms Panel answers your real questions with their own totally reliable advice. [Lawyer-mandated disclaimer: do NOT rely on this advice. Our panel of experts may or may not be actual stepmoms, but they are definitely evil.]
"Dear (Step)Moms: I think I saw Uncle Walt at Walt Disney World. Do I win a prize?" – Frona D., Greenvile NC
X:
Only if you bought him a churro. 
Harriet:
Just don't go to Walt Disney World. Uncle Walt is already there without you.
Baby Yoda: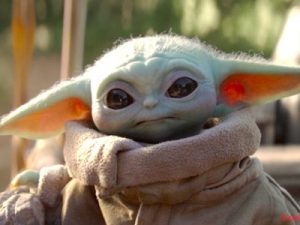 Marty:
You certainly deserve a prize for seeing him, Fiona. I haven't seen Walt once since he headed for Florida. Believe me, not seeing him is its own reward.
Walt:
Hi Frieda, thanks for asking. Yes, you do. Marty will send you a signed picture.
Marty:
Notice he didn't say a signed picture of what. So here's Michael Berryman as the mutant biker from Weird Science (1985).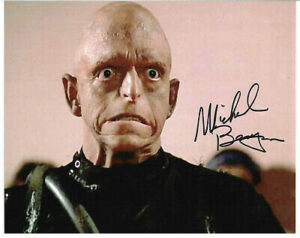 The original 8×10 can be yours for only $49.99 at this link. 
Ub:
We don't get prizes, why should you? You have to earn it.
And when I get into office, there will be no more free prizes for such trivial things as having seen Walt traipsing around the parks to prove me wrong after I had said none of us had ever actually been to a theme park.
When I am in office, Walt will be required to take us to the parks once per quarter.
And then you can have a prize.
But until then, bye Felicia.
Marty:
I'm still not clear what office you're running for.
Do you have a question for the Uncle Walt's Insider (Step) Moms Panel? Click here to submit a question.
Need more Uncle Walt's in your life? Be sure to LIKE us on Facebook, FOLLOW us on Twitter, and tell everyone you know (plus a few strangers) how wonderful (and humble) we are!.