The Uncle Walt's Insider (Step) Moms Panel answers your real questions with their own totally reliable advice. [Lawyer-mandated disclaimer: do NOT rely on this advice. Our panel of experts may or may not be actual stepmoms, but they are definitely evil.]
"Dear (Step)Moms: Good morning, I hope all is well. I came across your website the other day and I thought I would reach out to you regarding publishing an article on your blog. I wondered if this is something you would like to discuss further. I work with a lot of clients who take sponsored posts, and it would be great if we could also collaborate. The article would be 100% unique and of course, this will be subject to your approval. If you are interested, could you please let me know your specific guidelines and if applicable, any administration fees you may have for this service. I look forward to hearing from you shortly." – Harriet M.
Marty:
We already have a Harriet writing for us.
Well, we have a Harriet. Had a Harriet.
Either way: No.
Walt:
Harriet! You're back! You know the drill, you pay us a bunch of cash, we write the article and put our name on it. It's a win-win for us!
Harriet:
Just don't write for Uncle Walt's Insider. There are enough Harriets there already.
X:
Wait? It's not the same Harriet? I'm so confused.
Baby Yoda: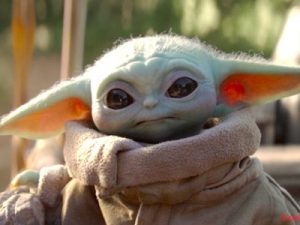 Marty:
Thanks for clearing that up, B.Y.
Ub:
Hi Harriette, and thank you for writing to the (Step) Moms Panel.
Your proposition is interesting, though I have to say, I fail to see where a spun article that has nothing to do with our publication is going to help anything. The Onion has political news covered, Babylon Bee gets into everything except stepping on our toes, Snopes has the "fact" "checking" well in hand, and we've got the corner on getting Snopes to "fact" "check" our stories about theme parks. Needless to say, of late, we've been keeping them somewhat busy.
However, we've been thinking about hiring someone to test and rank erectile dysfunction products, so if you're interested that area is all yours. Just know that unlike a park visit, if it lasts more than four hours, you should talk to your physician.
If you have laughter that lasts for more than four hours after reading one of our articles, you should talk to your therapist.
Do you have a question for the Uncle Walt's Insider (Step) Moms Panel? Click here to submit a question.
Need more Uncle Walt's in your life? Be sure to LIKE us on Facebook, FOLLOW us on Twitter, and tell everyone you know (plus a few strangers) how wonderful (and humble) we are!.