The Uncle Walt's Insider (Step) Moms Panel answers your real questions with their own totally reliable advice. [Lawyer-mandated disclaimer: do NOT rely on this advice. Our panel of experts may or may not be actual stepmoms, but they are definitely evil.]
"Dear (Step)Moms: I'm a little confused. I want to create a touring plan for the four parks at Walt Disney World, but all of the online advice talks about using Fastpass+ reservations. Can you give me a current touring plan?" – Eric Olmo, Portsmouth OH
Walt:
Hi Elmo, thanks for asking.
Touring plan? Make a park reservation, show up. That's your touring plan. Though, if you want to eat at one of those fancy places, make a dining reservation at least 24 months out. Or is it 48? Wait, maybe there is a 3 or 6 in there? You know what, just bring a sandwich. Have a magical vacation!
Marty:
Hey, Omar! I haven't been to the parks lately, so I think the best plan is to, you know, go there. And then ride something you want to ride. And then go ride something else you want to ride. (This is the type of quality information you can only get from your expert (Step)Moms!)
Honestly, I didn't do a whole lot of planning even when Fastpass+ was active. Here's what I'd do: You know those "any ride, any time" Fastpass-like slips that Cast Members give out when a ride breaks down? They're awesome. They're also pretty easy to replicate on a decent laser color printer with some lightweight cardstock. So before I travel to a Disney park, I print up a few hundred of them, and boom, I can ride anything I want with very little wait time.
Please don't share this tip with anyone else, though. I'd hate for this secret to get out.
Grogu: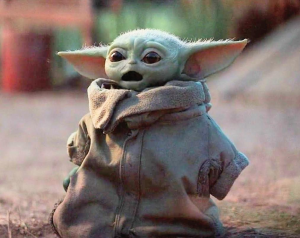 Harriet:
Just don't go to Walt Disney World. There are enough people there without you.
X:
Hi Erik. You're from a state where it requires 2 people to spell the 4-letter name of the state, and you think you can handle a touring plan for Disney World?
Let's just keep it simple. Pick one thing in each park that you want to do. Do that first. Anything after that that you accomplish is just a bonus.
Good luck, and may the force be with you.
Ub:
[is on page 47 of a 86-page, fully comprehensive touring plan. But missed the publication deadline.]
Do you have a question for the Uncle Walt's Insider (Step) Moms Panel? Click here to submit a question.
Need more Uncle Walt's in your life? Be sure to LIKE us on Facebook, FOLLOW us on Twitter, and tell everyone you know (plus a few strangers) how wonderful (and humble) we are!.