The Uncle Walt's Insider (Step) Moms Panel answers your real questions with their own totally reliable advice. [Lawyer-mandated disclaimer: do NOT rely on this advice. Our panel of experts may or may not be actual stepmoms, but they are definitely evil.]
"Dear (Step)Moms: Will we see a cure for stupidity in our lifetime?" – Timothy H., Hot Springs, AR
Walt:
Hi Tommy, thanks for asking.
How exciting you want to cure stupidity! It's a noble cause, however I think it'll only happen if a giant asteroid destroys the planet. And then it's not a guarantee.
Marty:
Dear Tammy, how wonderful that you are interested in attracting giant asteroids to our planet. Unfortunately, that is a project that Uncle Walt's staff is officially not working on at this time, at least as far as I can say publicly.
You might better focus your efforts on attracting smaller asteroids or large meteorites to a specific area where stupidity is concentrated, like in (readers, feel free to insert your own state or nation's capital here).
Baby Yoda: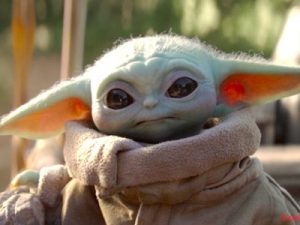 Marty:
Exactly.
Harriet:
Just don't go to Walt Disney World. There are already enough people there without you.
X:
Hi Timmy. How's life in Hot Springs? Warm enough for you?
I'm not so sure about this plan to attract asteroids to Earth. I mean, if they get close enough, then Will Smith or Bruce Willis or someone will just come along and destroy the asteroid. All your hard work will be wasted.
Ub:
<is off scanning the sky for asteroids.>
Do you have a question for the Uncle Walt's Insider (Step) Moms Panel? Click here to submit a question.
Need more Uncle Walt's in your life? Be sure to LIKE us on Facebook, FOLLOW us on Twitter, and tell everyone you know (plus a few strangers) how wonderful (and humble) we are!.