He really has a way with words.
BLACK SPIRES OUTPOST, BATUU — Our guest reviewer, and personal friend to our own Uncle Walt, gives us his thoughts on the Bone Broth — exclusive to Black Spires Outpost on the remote planet of Batuu! 
Baby Yoda: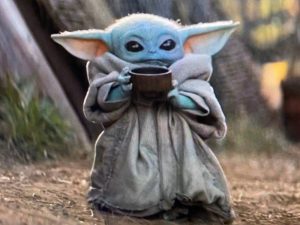 We couldn't agree more!
Does this make you want to try Bone Broth even more? Let us know in the comments below!
Need more Uncle Walt's in your life? Be sure to LIKE us on Facebook, FOLLOW us on Twitter, and tell everyone you know (plus a few strangers) how wonderful (and humble) we are!
Cover photo: Disney, er, we mean, Uncle Walt's Insider Food Blog. Totally original logo not at all influenced by DisneyFoodBlog.com (which we love, btw!).