"Puzzle Fun" is a recurring feature we just thought up.
We at Uncle Walt's Insider know that being a Disney fan is exhausting, miserable work. Still, some of you like to, you know, relax and have fun in spite of the drudgery. So with you in mind, we present our first installment of Uncle Walt's Puzzle Fun!
How many "MICKEY"'s can you find hidden in the puzzle below? Comment with your count, then check the answer key at the bottom. No cheating! Have fun!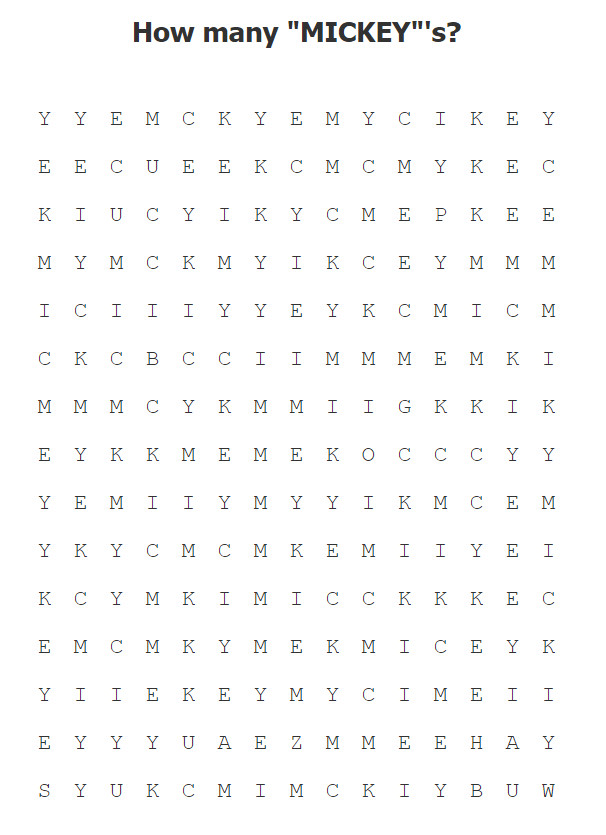 Let us know how many MICKEY's you found in the comments below!
Need more Uncle Walt's in your life? Be sure to LIKE us on Facebook, FOLLOW us on Twitter, and tell everyone you know (plus a few strangers) how wonderful (and humble) we are!
ANSWER: There are 27 MICKEY's hidden in the puzzle. Did you find them all?