Permanent Fixture

Posts: 10513
Joined: Fri Nov 05, 2004 4:45 pm
Park: DLR
Department: Fruity Drink Land
Position: Mai Tai Face Plant
Location: 717 Miles NNW Of DLR
I signed up for Disney+ a few weeks ago and was overwhelmed by the amount of content. One of the pearls is The Imagineering Story series. It starts out with Walt's backyard railroad and builds from there. Lots of insider interviews and perspective. Highly recommended.
Don't be fooled by appearances. In Hawaii, some of the most powerful people look like bums and stuntmen.
--- Matt King
Stay low and run in a zigzag pattern.
---
Admin

Posts: 6
Joined: Fri Sep 28, 2018 7:57 am
Park: Uncle Walt's Insider
Department: All of them
Position: Head Honcho
Contact:
That is a great series. Very emotional as well.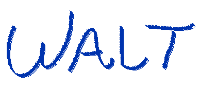 ---